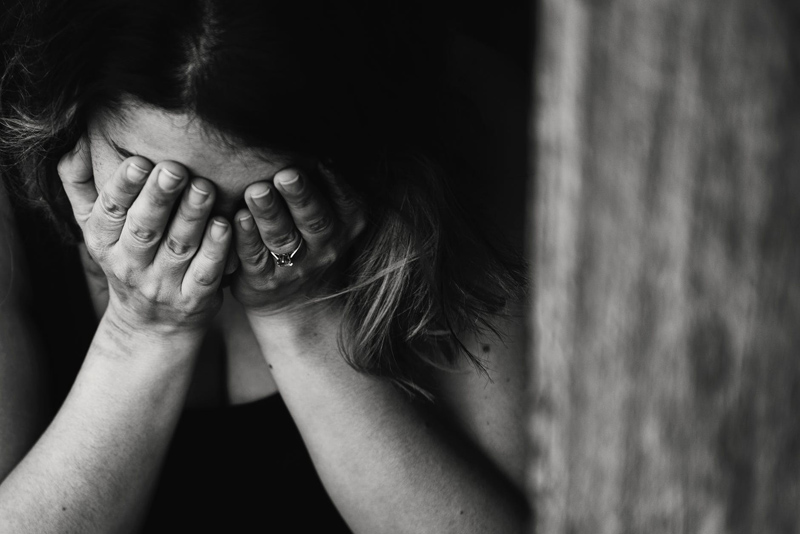 This area defines the types of child abuse including child neglect, physical abuse, sexual abuse, medical neglect, and psychological maltreatment.
Child Abuse & Spirituality


Child abuse & Spirituality - what are the links?
Child Abuse Fatalities


The effects of child abuse and child neglect are devastating on many levels, yet it is never as devastating as when abuse ends in the death of a child. The statistics are harrowing.
Corporal Punishment


Corporal Punishment still happens in schools within the United States. It also occurs in private homes across the country. It is an unhealthy form of discipline and must be replaced with healthier forms of discipline.
Corporal Punishment in Schools


Does corporal punishment still exist in our nation´s schools? Sadly, according to statistics from 2000, it does.
Custody Issues


When parents seek a divorce, custody can be quite difficult to handle. However, when abuse is an issue, it is even more difficult since the abuser attempts to use the legal system to their advantage.
Cyber Bullying and Cyber Stalking


Cyber Bullying and stalking are forms of child abuse. Regardless if it takes place online or in person does not lessen the fear the victim experiences. This is a situation that must be taken seriously.
Discipline and Religion


Mixing discipline and religion can be dangerous because many believe that God calls for spanking a child. However, there are many questions that come as a result of this.
Effects of Abuse


A listing of articles discussing the short and long-term effects of abuse.
Emotional Abuse


Learn the basics of what constitutes emotional abuse.
Forms of Abuse


Abuse can come in different forms including physical, mental, emotional, physical and sexual. Learn more about this through the articles listed here.
Good and Bad Touch


I recently received an email from an individual asking me how I felt was the best way to teach a child on appropriate and inappropriate touching. In this article, I will do my best to answer that question, as well as go over the basics about good and bad touches.
Inappropriate Touching Defined


It is important to teach children what is inappropriate touching and what is safe touching. In addition, teach children to say "no" to a grown up that they do not want to touch them. This empowers children to stand up for themselves.
Incest


Incest does occur in our society. It happens when one family member has intervourse, or molests, another member of the same family.
Infant and Child Molestation


Sadly, infant and child molestation does occur in our country. With the fact of it occuring comes the many questions and the sad reality of how it can affect the infants and children.
Is Childhood Obesity Neglect?


Who is responsible for childhood obesity? Is it the parents or our society?
Munchausen Syndrome by Proxy (MSBP)


Munchausen Syndrome by Proxy (MSBP) is medical child abuse. This occurs when the parent or care giver fabricates symptoms of an illness causing the child to undergo needless hospitalizations, labs, and diagnostic tests. Everything is a fabrication. Munchausen Syndrome by proxy is a factitious disord
Parental Alienation


Parental alienation is a term used in court when one parent is alienating the other parent and will not allow them to see their children. While it does occur, it is unfortunately used in court to further abuse the victims.
Physical Child Abuse Defined


Physical child abuse is the most common type of child maltreatment, and usually the first thought that most people associate with when they hear about child abuse. Physical abuse is not always intentional and may be accidental but it is still abuse. Learn how to define physical child abuse.
Physical Punishment, Discipline or Child Abuse


What is the difference between physical punishment and discipline? Is it ever appropriate to punch your son at school for bad behavior? Let me know what you think after reading the article by posting your thoughts in the free child abuse forum.
Recognizing the Emotional Abuser


Emotional child abuse is defined as intentionally hurting someone by what we say and how we say it. It is more about the behavior used to demean or belittle someone and less about the actual words spoken.
Sibling Abuse


Sibling abuse can be defined as one child abusing another child in the same family or siblings abusing together.
What is Child Abuse?


What is child abuse? What may be considered abusive to some, may not be to others. This article explores what child abuse is.
Editor's Picks Articles
Top Ten Articles
Previous Features
Site Map
Content copyright © 2018 by . All rights reserved.
This content was written by . If you wish to use this content in any manner, you need written permission.
Contact Erika Lyn Smith for details.