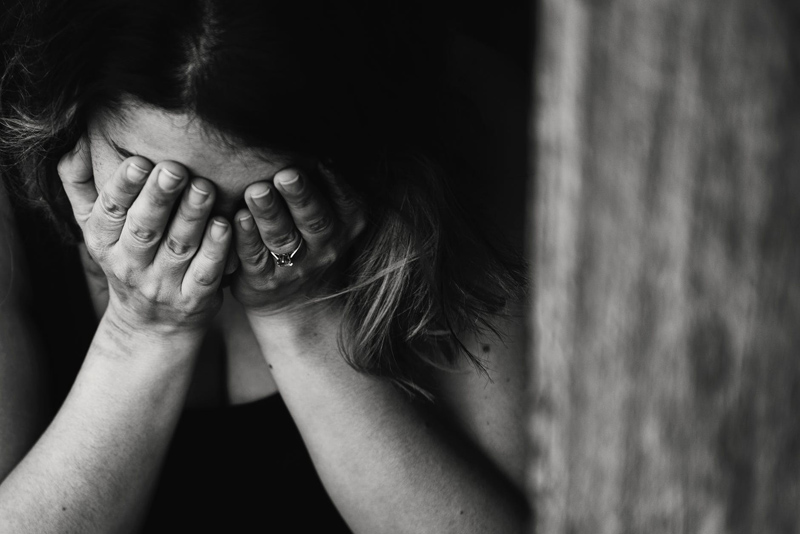 Preventing child abuse is the key to stopping the vicious cycle, education must be provided at birth with new parents.
Child Abuse and Foster Care


Another child died at the hands of their foster parents. This article addresses this issue.
Child Abuse and the Media


What should the media´s role be in regards to reporting or revealing child abuse? Should they report abuse or not? This article takes a look at these questions.
Child Abuse Awareness


Child abuse awareness happens when one is educated on the topic. Awareness and education can help prevent child abuse from occuring.
Child Abuse is Preventable


Child abuse is definitely preventable! It is okay to get involved and report any suspected abuse. Most cases of child abuse can be prevented through education on the topic.
Child Abuse Prevention Month


April is Child Abuse Prevention Month. There are ways for the general public to help those suffering from child abuse. There are also programs available to help educate the general public on abuse.
Dangers of Parents Hosting Alcohol Parties


The dangers of hosting a party for your children where alcohol is freely available, is defnitely a form of abuse.
Disciplining A Child


This is the last article in the series for the month of April. This article highlights healthy ways to discipline a child, as well as certain scenarios of age appropriate behaviors.
Geebo - Family-Friendly Ad Site


You may have heard of sites like Craigslist that are often in the news for being used by online predators to exploit children. Learn about Geebo, another ad site that actively does its best to keep your kids safe.
Help for Neglected Children


While the signs of neglect may not be obvious, it's still considered child abuse. Learn the signs and effects of this form of abuse and how to get help for a neglected child today.
How Do We Know?


How do we know when a child is being abused? How do we know when to report a concern that we might have? These are questions that must be addressed in order to prevent child abuse.
Indiana Uses Video


This article talks about the recent video that was aired in Indiana by child services.
Is Circumcision Abuse?


Circumcision is highly debatable in our society. Some wonder if it isn´t abuse. This article addresses this issue.
National Child Abuse Prevention Month


April is National Child Abuse Prevention Month. What are you planning to do to help protect our children?
National Domestic Violence Awareness Month


October is National Domestic Violence Awareness Month. For those interested, there are many opportunities to volunteer your time and/or resources, in order to help the children and their mothers.
Online Safety and Web Monitoring


Child predators can find their victims online. Learn some tips to help keep your family safe.
Polly Klaas Foundation


The Polly Klaas Foundation is dedicated to keeping children safe from stranger and family member abduction. Learn about this organization and the free child safety kit you can order from their website.
President Bush Recently Signs Important Act


We have needed harsher laws and tougher enforcements in regards to child kidnapping and abuse. This article touches on one very important Act that was recently signed into passage by President Bush.
Prevent Child Abuse


April is National Prevent Child Abuse Month. There are several issues pertaining to child abuse that we should all be aware of.
Preventing Abuse of New Borns and Infants


Just imagine a newborn crying despite everything you do to soothe the baby. Are you prepared for these times? Do you have a safety plan in place for times you become completely overwhelmed? If not learn how to develop one here.
Prevention of abuse: the role of parents.


Prevention of abuse. The role of parents in preventing abuse of their children.
Prevention Through Intervention


One way to prevent child abuse in our country, is to provide intervention by trained professionals. We need to begin to create programs, as well as to provide adequate funding, that will help to prevent child abuse.
Pros and Cons of Releasing Information


In cases of child abuse, should the information be released when involving minors or should it be kept confidential? Would it benefit the child or further harm the child involved?
Recognizing Child Abuse


There are several signals that will alert a person as to whether or not a child is being abused.
Resources for the United States


Listing of articles and links to US child abuse and prevention resources.
Respect and Consequences


When a child misbehaves, there must be a consequence. However, there must also be a level of respect for the child. Respect must precede the consequence given.
Signs of Molestation and Neglect


In last weeks article, we learned about the warning signs of physical and emotional abuse. This week, we will learn about the warning signs of sexual abuse and neglect.
Signs of Physical and Emotional Abuse


It is important to know the warning signs of any form of abuse, so that the abuse may be stopped and the child receive adequate care and treatment. It is also necessary to be educated on the warning signs of abuse in order to prevent further abuse of a child.
Stronger Accountability Laws


I believe that our society needs to toughen the laws so that professionals might be held accountable on some level, when a child is kept in an unsafe home and continues to be battered.
The Role of Society


Society plays a big part in child abuse, in my opinion. Children are taught at an early age about role playing between boys and girls. This carries with them throughout their life. Society can help to teach our youth to break the cycles of abuse by teaching equality and respect.
The Secrecy of Child Abuse


Imagine having to live your life being constantly secretive. This is how it is for victims of child abuse.
Warning Sign of Abuse on Young Children


Young children that are being abused do not have the capability of alerting people of injuries being inflicted upon them. This article sheds some light on possible signs of abuse for infants and toddlers.
What Can You Do To Help?


This article focuses on how we can help to try to prevent child abuse in our own communities. There are several ideas listed in the article.
Editor's Picks Articles
Top Ten Articles
Previous Features
Site Map
Content copyright © 2018 by . All rights reserved.
This content was written by . If you wish to use this content in any manner, you need written permission.
Contact Erika Lyn Smith for details.